The BookFest, a literary awards program for independently published books, honored together with an Honorable Mention poetry book award this weekend.
The awards are judged by an independent panel of literary industry experts, and awards are announced during the two-day online event featuring dozens of speakers in panel discussions and live interactive sessions.
Celebrate this award with the authors at their book signing on October 29th from 2 to 4 p.m. at Barnes & Noble in Walnut Creek!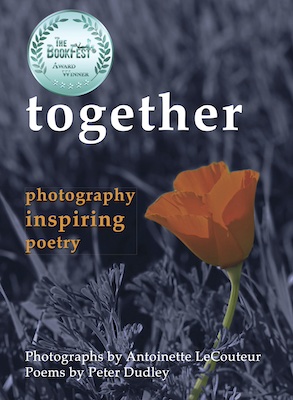 Awards are selected on literary merit, originality, impact, and aesthetics. Judges may also consider other factors such as commercial potential or diverse representation.
We're thrilled that our debut book received such prestigious recognition in the field of independent publishing.