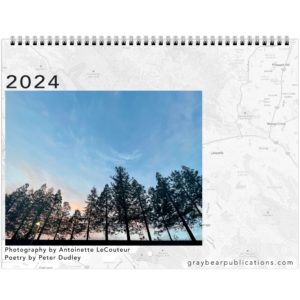 Now available in the shop is our 2024 calendar with 12 new pairings of photos and poems never before published. These 12 pairings will appear in the sequel to together, which will be published in early 2024.
These calendars look beautiful on any wall and make terrific gifts going into the new year.
Peter and Antoinette will have a preview copy on hand at their book signing on October 29th in Walnut Creek.
Get yours today! We are certain you'll be as excited to receive your copy as we were to receive ours.